Show Title
Disney's The Lion King
Show Type
Musical
Theatre
Minskoff Theatre, 200 West 45th Street
Story

UNLIKE ANYTHING BROADWAY HAS EVER SEEN!

Giraffes strut, birds swoop, gazelles leap, and the entire Serengeti comes to life! As the music soars, Pride Rock slowly rises out of the stage... this is THE LION KING. Marvel at the breathtaking spectacle of animals miraculously brought to life in a blaze of fabulous imagination by a cast of over 40 actors. Wonder at the inspiration of award-winning director/designer Julie Taymor, as one of the most successful films in history is stunningly recreated live on stage. Thrill to the pulsating rhythms of the African Pridelands and an unforgettable score by Elton John, Tim Rice, South African composer Lebo M, and others!

Treat your group to the memory that will last a lifetime at the musical Time Magazine calls, "Awe-inspiring! A gorgeous, gasp-inducing spectacle!"
Running Time
2 hours and 30 minutes
Schedule
Tuesday at 7:00pm
Wednesday at 2:00pm & 8:00pm
Thursday at 8:00pm
Friday at 8:00pm
Saturday at 2:00pm & 8:00pm
Sunday at 3:00pm


Schedules and show times vary seasonally. Please call 212-354-2220 for specific dates and times to organize your group planning with care.

Group Price Range
$95.00 - $199.00
Group Minimum
20 or more in group.

Suitable for all ages and all groups.

Ask us about complimentary tickets for group leaders to Disney's THE LION KING!
Seating Chart
View Seating Chart
Order This Show Now!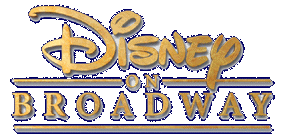 MATCHTIX.COM and all images and content on this site are the sole property of www.matchtix.com.
MATCH-TIX Group Sales, MATCH-TIX Promotions, MATCH-TIX © 2005 - 2015 MATCH-TIX Promotions. All Rights Reserved.
240 West 44th Street, New York, NY 10036 Tel: 212.354.2220 E-mail: MatchTix@aol.com