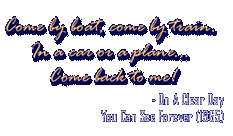 Can't find your show?
Many Off-Broadway venues do not have a standardized group sales policy for theatregoers to take advantage of special prices and seating requirements. In some cases, there may not be any discounts applicable due to the already low, low ticket prices.
If you do not see a particular Off-Broadway show, attraction or performance listed on the Match-Tix Group Sales website, please call us to make arrangements to book that show for you. We are able to get you in to that "little" theatre off the beat and track regardless of policies that restrict your group. A deposit of 50 per cent or an immediate full payment may be required in order to process your request. Don't hesitate to ask... Match-Tix will get you there!
Book your show!